Your selling story with David Pellettier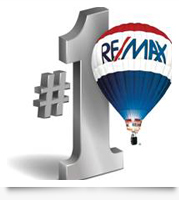 The #1 Real Estate brand in Calgary with 42% of Sold activity
I will work for you every step of the way! My combination of skill, experience, and technology ensures that I can sell your home for the highest possible price and in the shortest period of time. I have the tools to meet the demands of a highly competitive, modern market.
Real Estate that Empowers
To provide a distinctive approach to real estate, To engage the client in a collaborative process in assessing the real value of the home, To develop the selling strategy with the client, consistently achieving unprecedented results through exceptional service and attention to detail.
How We Work With You. For You.
We promote a CONSULTATIVE and COLLABORATIVE approach with our clients, providing the INTELLIGENCE and EXPERTISE you need to realize your real estate goals
We bring a determined FOCUS to your real estate experience.Our clients enjoy the dedicated attention and focus of DAVID, a committed real estate professional.And... direct access to Legal and Financial resources.This is a client first process – we are committed to SERVICE your needs and deliver you the RESULTS you are seeking through a carefully managed process