Articulate, patient, calm. Words often used to describe David Pellettier [pronounced Pella-TEER], Calgary Realtor. As the fifth of eight kids, David learned how to manage chaos early, and defend his turf.
Perhaps this prepared him for a longstanding career in the consumer goods business, negotiating multi-million dollar deals with hard-nosed retailers such as Wal-Mart, Loblaws and Costco. With an education in economics and sociology, and private studies in body language and theatre, David believes that 80% of success comes from learning how to uncover a client's priorities. Not only does he ask great questions, he is singularly focused when listening to the answers.
Serving individual homeowners to the same standard of excellence demanded by multi-million dollar business accounts, David aims to raise the bar in the real estate industry, one transaction at a time.
RECOMMENDATIONS
Looking for more about David's previous corporate career? CLICK HERE to view his resume, and see the following recommendations
"I would highly recommend David for his integrity, professionalism and commercial skills. His previous roles in sales and marketing, have well equipped him to get the best deal possible for his clients. He has the highest standards of customer service, and is always available to give others the benefit of his expertise and insight." - Simon T Gibson, Retail Marketing Manager, Molson Coors Canada
"I was a colleague of David's at Oberto Sausage Company. David is one of the most strategic, analytical, and focused managers I have ever had the pleasure to work with. His knowledge of the business, planning and managerial skill resulted in significant profitable growth for our Company during his tenure. The goals he set for himself and his team were high and he consistently achieved them. I would highly recommend David to any company looking for a skilled senior sales & marketing executive to lead and motivate a team to success." - Dick M. Director of Sales, Costco US
AREAS OF INTEREST
Does your realtor need to specialize in only the area in which you are interested? We think it's a "nice to have." But the "need to have" for most people is really just getting the best possible price and overall experience.
NEED TO HAVE: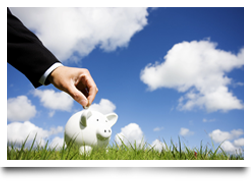 David works in Calgary and surrounding areas, and will provide a high level of skill, patience and attention to detail, regardless of your location. To ensure excellence in any geographic zone, David conducts thorough research in preparing home pricing evaluations, combining community data and market economics. This means he can negotiate the best deal possible, just by having a diligent process in place.
NICE TO HAVE:
If you're currently looking to move into, or out of Southwest Calgary, then you also get the "nice to have"bonus of having David right nearby.
David has a passion for both new communities and mature ones. Because David lives in Discovery Ridge (SW Calgary), he has already built a strong reputation for buying and selling homes in nearby areas such as Aspen Woods, Springbank Hill, Discovery Ridge, West Springs, Signal Hill, Sienna Park, Strathcona and Christie Park Estates. He also supports a solid core of centralized communities such as Altadore, Garrison Woods, Garrison Green and South Calgary.