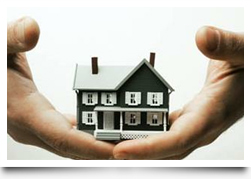 By this time you've probably heard that Calgary is in a seller's market right now, and that's very true. What does that mean exactly? Well, the listing inventory is down, which is pushing up prices so those who are selling (or thinking of selling) are sitting in a great position.
But how do you know what to list your home for? You would have recently received your 2014 Property Assessment from the City of Calgary, which would give you a very base value of your property. You can essentially use your Assessment value as a starting point, because that number wouldn't take into consideration any of the interior features of your home.
Starting with that number, I can also offer you what's called a Comparitive Market Analysis, which will evaluate the prices of properties similar to yours in your area, paired with some of your home's features. This is easy to achieve, as it can be completed online.
The best course of action however, would be to have myself or a professional you trust, actually visit your home and do a more in-depth analysis of your market value. Now is the time to take advantage of the great market conditions, so contact me if you have any questions.